If you are someone who loves to watch the online content on TV, Fire TV is a wonderful option for you. Fire TV is a media streaming device and any such device is only as good as the kind and number of apps it supports. The good news is Fire TV supports a lot of apps – both official and third-party. You could get many apps from Amazon Store and the ones that aren't there you could side load them. Here is the list of 10 best Amazon Fire TV apps for media streamers.
1. FireStarter
If you have the latest Fire TV with 4K resolution, you must have noticed shortcuts for some of the popular, open-source do not work on its home screen. One glaring example is Kodi. While you can install it on the latest device, you could not run it from the home screen. That could be a deal killer for many. But, don't worry! There is FireStarter for you. This incredible app makes sure that loading the apps you have installed using the sideloading method is easy. This is why we recommend this app as the first thing to get on your Fire TV and Stick, especially if you are going to use third-party apps.  You wouldn't find FireStarter on the official app store. So, you are going to have to side-load this app as well.
2. Kodi
Kodi! Of course! Well, there isn't a media device that looks complete without Kodi installed on it. Now, we know that Kodi isn't available on all the devices. But, thankfully, you can download and install this open-source media service on Fire TV. In fact, we will go as far as saying that Kodi is one of the finest media players you could get for this device. As you may have guessed already, Kodi needs to be side-loaded on Fire TV; it is not available on the Amazon Store. That's kind of surprising as most of the app stores these days have introduced Kodi. For instance, you can find it on Android and Windows mobiles. If you don't know how to go about side-loading Kodi on Fire TV, just look up on the internet. You will find plenty of tutorials.
Read : Best Game Recording Software for Windows PC (Free & Paid)
3. Plex
There is truly no denying that Plex is one of the greatest media players and media services you will find for almost all kinds of devices. Plex works really well on Fire TV. In fact, it offers both HD and 4K resolution and thus the streaming quality is a lot better than Kodi's. Getting Plex is also easier as it is available on Amazon App Store. Plex has gained a lot of popularity in a very short time. It is not as commonplace as Netflix, but it could be a great rival in the coming time. But, Kodi doesn't support as many builds and add-ons as Kodi and thus it does allow you to add more functionalities through various plugins.
4. Netflix
If you have a media device (any kind of media device we will say), you will definitely like to have Netflix. Even though many media streaming services have emerged in the last few years, none has been able to come to Netflix in popularity. It remains as one of the primary media streaming sources on the internet at this time. And this is true even after they have bumped up their subscription prices. Netflix is a good choice for various reasons. It has a huge collection of content. It is available on all the major app stores, including Amazon App Store. It is easy to install and easy to use.
5. Allcast
Are you looking for a media source for your Fire TV? Well, you don't need to go very far. There is the amazing AllCast app that lets you stream the content on Fire TV from your smartphone. If you have a great collection of content and you have Fire TV, get AllCast to cast away anything you want. You can download this app from Amazon App Store – quick and easy. AllCast doesn't integrate with all the apps on your smartphone, but it does with most.  It may not be as great as YouMap but it is all we have at this time. YouMap has been taken down from Amazon Store.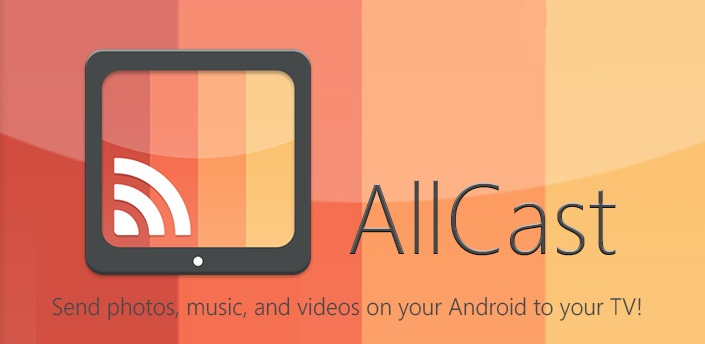 6. YouTube
YouTube is the media house that needs no one's introduction. It is the pioneer of free online video streaming. This video service has almost infinite number of videos from just about any category you can think of. Of course, most of the content is user generated. However, several video production houses and indie movie producers have been releasing their content on YouTube for a long time. You can also find a lot of copyright free content, such as movies and short films on this media house. Of course it is available officially on Amazon Store. So, you can get it in no time. In fact, Fire TV may have it preinstalled. If you have a media streaming device, YouTube is definitely a must have.
Trending :  GBA4iOS on iOS 9.2.1/9.3.1/10 without Jailbreak
7. Fire TV Remote
When you TV, they give you a remote controller. You can pair that controller with your TV's remote so that you don't have to use multiple remote controllers. But, this is a problem only when you have to deal with physical remotes. We would highly recommend you to install Fire TV Remote on your smartphone as well. This remote extends the functionality of your physical remote and allows you to control the navigation and other things from the smartphone. One of the best things about Fire TV Remote is that you can use the keypad of your smartphone to type. It works with both Fire TV and Stick and can do a lot of other things. For instance, it gives you full playback control. You can also use the voice search.
8. Pandora
Why this music streaming app makes to the list of the top 10 for Amazon Fire TV you may wonder. Well, you will be surprised to know that devices like Chromecast and Fire TV are quite commonly used for streaming music on the TV. That's probably because many TVs are connected to the surround sound, Dolby home theatre systems. Pandora has been our personal favourite and that's why, of all other music apps, we recommend this one. But, you can go ahead and try other apps as well, such as Spotify. They are all available on Amazon Play Store.
Also visit : 10 Best Media Players for Windows 10/8/7
9. ES File Explorer  
When you have a media device like Fire TV, there is a good chance you will want to use it with the third-party apps like Kodi (third party because they are not available on Amazon Store).  While you can side load these apps without ES File Explorer, this app makes the process incredibly easy. It lets you manage the content on your Fire TV SD card more effectively. It also allows you to copy the APK file directly onto the Fire TV storage so that you can install them without any hassles.
10. FTP Server
Why would I need an FTP Server on a media streaming device? Well, we believe you will be as excited about it as we are when you will know what it can do for you. As you may have already guessed, this app creates an FTP server on the Fire TV device. This means that the storage space on your device can be accessed remotely. This allows you to copy your app settings, libraries, media and just about everything from Fire TV to other devices. This allows you to have your apps looks and function the same way across all the devices. You cannot find FTP Server on Amazon Store. But, that's okay. Just look up on Google and you will find ample amount of resources to side load it.