One of the ways that businesses can perform their best and improve their services is by becoming as efficient as possible. This can come in many different ways and will vary from business to business, like from the local smoothie shop to a Fortune 500 company; they will all strive to be as efficient as possible.
This is, of course, much easier said than done, and to become more efficient, one needs to be able to measure data. After all, you can't have an ending point without a starting point.
Power Platform consulting can help businesses and organizations achieve their goals and use data to work more efficiently.
But, what is the Power Platform, and how can it help your business?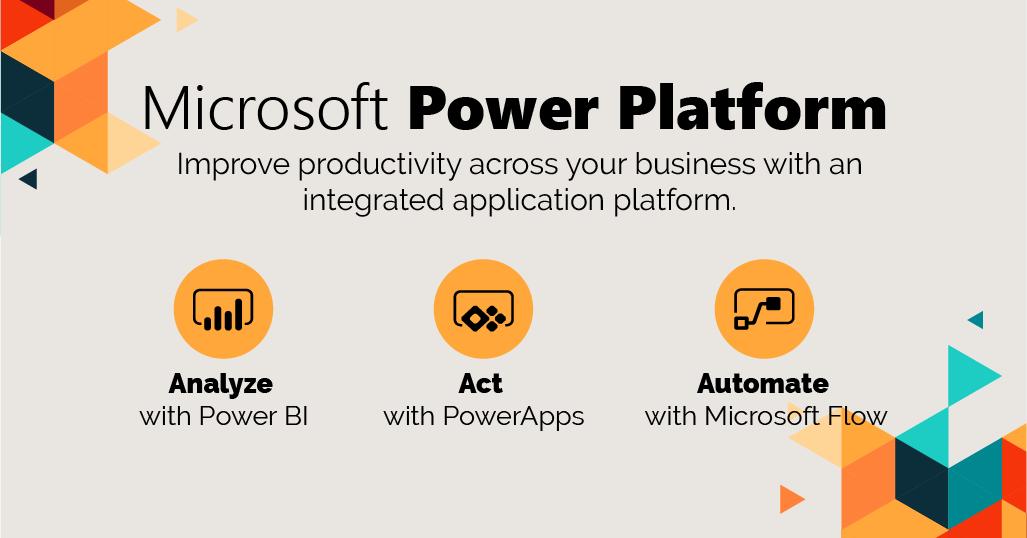 What is the Power Platform?
The Power Platform isn't one specific service, but instead a combination of three different Microsoft services, which are Power BI, PowerApps, and Flow.
Power BI helps display data in easy-to-read formats. PowerApps helps create apps that runoff data, and Flow will allow you to manage workflow across various services and apps.
They are quite the trio!
Many times, each one of these services works individually from one another and come with their own set of benefits and uses. Combining them into a Power Platform is raising it to another level.
What does it do?
All three of those separate services use data to examine or project specific business outcomes. The Power Platform analyzes data from several different sources, everything from web leads to social media interactions.
When all of that data is collected, it needs to be repurposed and examined. The Power Platform is the engine behind this, bringing together that data and displaying it in a way that everyone in the organization can examine and react from the data itself.
The Power Platform wants to help people evaluate their data and then take action.
Also, the Power Platform looks for areas where it can automate numerous processes, thus making work more efficient and improving overall workflow. This doesn't mean that robots are coming to take jobs, but instead, it means that real-time workers can be more efficient and practical.
What apps does it take data from?
So far, you have read that the Power Platform is going to take data from several places. But what exactly are these places?
It's honestly better to ask where it doesn't take data from. It makes use of just about every Microsoft app and service, including OneDrive and Excel.
It also makes use of popular business apps such as Salesforce, Slack, and SQL Server. Implementation is easy, and data can start to be immediately collected.
Who takes care of all this?
While it's possible to implement these ideas yourself, the best way is to go with those who specialize in Power Platform consulting.
Implementation and use can be fairly straightforward, but to get the best results, you're going to want to go with professionals who have made frequent use of the system and know the ins and outs.
It's especially useful for larger-scale businesses that operate with many different apps over a large workforce. That doesn't mean that small-scale businesses can't make use of the Power Platform, though.